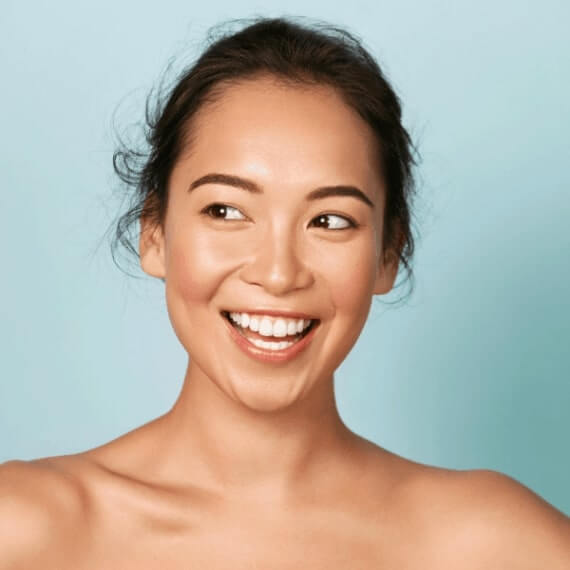 21 Apr

Everything you need to know about chemical peels

Peels are a popular complement to other treatments and a good skincare routine for good reason, offering a simple, easy and needle-free way to rejuvenate the skin. There are a number of types to address various skin concerns but they all essentially slough off tired, dull skin cells to stimulate fresh healthy skin, allowing for accelerated cell turnover and the stimulation of collagen-making cells.

Though they may seem simple and easy enough to do at home, they can be a very powerful treatment that really need to be managed by a qualified skin therapist or physician to ensure you get the results you want, without damaging your skin. 
What is a chemical peel? 
All peels consist of apply a chemical solution to your skin – usually with a liquid or balm consistency – that works to speed up its natural regeneration process. Think of it as a highly advanced exfoliation treatment – while doubling as a relaxing facial as well! There are several types of medical skin peels in terms of ingredients and strength, but all work by activating the natural resurfacing process of the top layers of skin, producing a noticeable improvement in its surface appearance and texture.
Medical skin peels contain different types of exfoliants and enzymes, depending which is used. There are a wide range of exfoliating acids available in professional medical peels, such as alphy hydroxy acids (like lactic acid), beta hydroxy acids (like salicylic acid) or TCA (trichloroacetic acid). All these exfoliants work by dissolving the intercellular bindings that hold skin cells together. Enzymes are used to activate chemical reactions within the skin, and are usually derived from natural ingredients like rice, papaya, pineapple and pumpkin.
What types of skin peels are there?
There are many options of skin peels we offer at Lumea Aesthetics – they all achieve results in different ways that suit various skin types; it's important to get a professional analysis of your skin and its needs during our in-depth, tailored initial consultation.
Chemical peels range from very light micro peels to rejuvenate the skin, all the way to intense procedure peels which target deeper layers and need some building up to. 
Lactic peels are the go-to peel solution if your skin needs an overall boost. A powerful yet gentle and superior alternative to the traditional glycolic peel, lactic peels can be performed at different concentrations depending on your needs to help the skin to hydrate, turn cells over and break up pigment.
A natural human metabolite, lactic acid-based chemical peels have less chance of an allergic reaction. A series of these peels every two to four weeks over several months can transform your skin by exfoliating away the top layer of skin cells and encouraging new growth – ideal in the lead up to a special occasion.
Targeted peels can help address specific skin concerns no matter your age, including fine lines, age spots and acne, particularly focusing on excessively oily skin helping clear, healthy skin come to the forefront. Beta-hydroxy acid (BHA) chemical peels featuring salicylic acid are common here, generally used on oily or acne-prone skins as they are oil soluble and penetrate deeper.
Salicylic is effective by penetrating the follicles removing trapped oils, dead cells and reducing inflammation within the skin – it brings impurities to the surface which may erupt as more active pimples; this is known as a 'purge' before the skin completes its exfoliation and peeling cycle. 
Pigment peels are a recent breakthrough in clinical peel treatments that specifically address brown spots and other skin discolourations caused by ageing or hormonal changes. This includes the Jessner's chemical peel – a combination peel of salicylic acid, resorcinol, lactic acid and Kojic acid – the latter being a skin brightener and is used to reduce the appearance of pigmentation, hyperpigmentation (melasma). 
Vitamin A peels are also known as retinoic acid chemical peels and are a professional anabolic resurfacing solution featuring medical-grade retinols, fantastic for treating fine lines, wrinkles, dull and lackluster skin texture, visible pores and minor discoloration. They also work by addressing sun damage, inhibiting the growth of harmful bacteria, restoring the immune system, improving circulation, and sealing in moisture deep within the skin.
Cosmelan peels are quite different, being quite an extraordinary breakthrough in clinical treatments targeting hyperpigmentation, . Beginning the three-step process, the initial peel is left on the skin for 6-10 hours and is rinsed off later. During this time, the peel feels slightly tingly and itchy but still very comfortable; there also may be a mild yellow tinge that is hardly noticeable on many skin tones. Once rinsed off, peeling will occur after about two or three days. You'll then follow the Cosmelan at-home treatment, a complete skincare regime to fully establish and maintain the results. 
What are the benefits of a chemical peel? 
A series of peels to complement a tailored skincare and treatment plan, to address a specific skin issue or in the lead up to a big event can bring about some of the best skin you'll ever see! Depending on the type of peel and its strength, there are some key benefits my patients are usually after when they come in for this treatment.
Stimulates your natural collagen regeneration 
Collagen is the hard-working protein in your skin responsible for a youthful, plump look. We lose it naturally as we age, and peels work by encouraging your skin's own regeneration process, improving texture and tone over time.  
Reduces the appearance of pigmentation 
Unwanted pigmentation, dark spots and uneven skin tone can be caused by sun damage, ageing and changing hormones, so a peel that addresses these areas creates even pigment and a brighter complexion. 
Helps clear breakouts  
Certain peels are a fantastic way to combat medium to severe acne, giving you skin a head start by addressing oily skin, resurfacing for even texture and allowing other active treatments to have work better. 
Can chemical peels make skin worse? 
In line with our overall skincare and treatment philosophy, less is more. You can have too much of a good thing and that's the case with skin peels; if you've ever seen someone with slightly odd 'waxy' skin, that usually means they've overdone it with peeling treatments, as the skin now irreversibly thin, damaged and vulnerable to further ageing. 
This is why we really encourage our patients to only undertake peeling treatments under medical supervision – I know how amazing that first peel feels and how tempting it is to keep going! A series of peel treatments is designed to treat the skin for a specific purpose, and so once that concern has been resolved, treatments should cease and your needs reassessed at a later time. 
How do I prepare for a chemical peel?
After your initial consultation, we'll recommend a pre-treatment skincare plan to prepare your skin for its upcoming session. This improves the results of the peel and helps skin recover faster. 
The details depend on the peel we recommend but typically try to avoid waxing, chemical hair removal and tanning the skin on your face five to seven days before the treatment. 
A good skincare regime can also make a huge difference in the outcome of your peel, depending on the concern we're addressing. Prep can also include sunscreen, vitamin A and B, AHA or BHA exfoliants and generally keeping the skin as hydrated and healthy as possible.  If pigmentation is what you're wanting to address, the skin can be pretreated with an agent to boost results before the peel itself. 
What to expect after a chemical peel?
The most common question we get for first time patients is how long it takes to peel; in fact the word 'peel' is actually a little misleading, as not all peels peel! That is, not every peel results in flakes of skin physically peeling off in the days after the treatment. The ones that do cause sloughing of the skin vary in duration and intensity, as well from person to person – but we'll step you through the process based on your individual situation and needs so you'll have a good idea of what to expect. 
Normally however, traditional medium-depth chemical peels take three to five days for the skin to peel off before the new skin underneath comes through.
We'll also recommend a soothing post-treatment skincare regime, which usually involves a gentle cleanser, calming hydrator, vitamin C and most importantly, sunscreen. I cannot empahsise the importance of protecting your new, vulnerable skin enough! 
For more on our approach to peels and what to expect, head to our treatments page here.
Embracing simple skin care principles and routines can be a great way to get you looking and feeling your best. So, if you are concerned about your skin or intrinsically feel that your skin care needs a fresh approach, please book in for virtual skin care consultation or book an in-clinic appointment.
And please don't hesitate to ask me any questions you have – I'd love to hear from you so we can start working together on a refreshed, healthy and confident you.
Best wishes,
Dr Toro & The Lumea Aesthetics Team