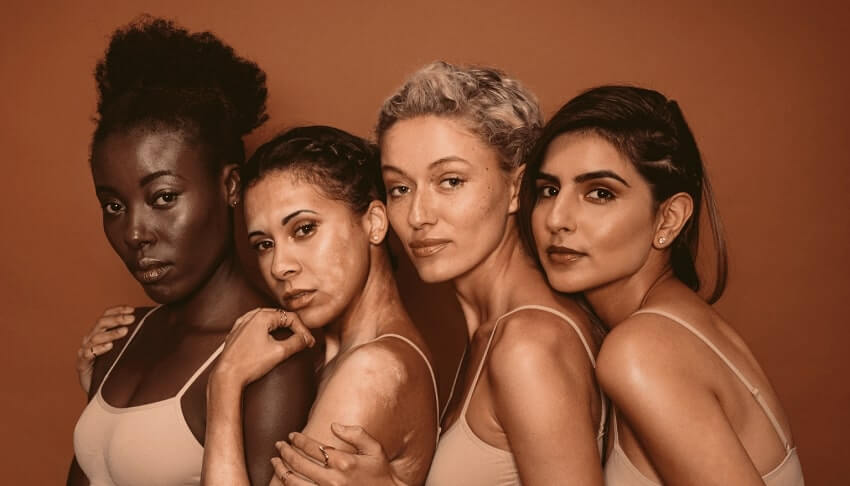 19 May

How HIFU works on different parts of your body
What is HIFU? 
High-intensity focussed ultrasound (usually simply called 'HIFU') is a non-surgical treatment with no downtime that is designed to address the effects of time and gravity on your skin. It works in partnership with your body's own regenerative and healing processes to gently and gradually lift skin around the face, neck and decolletage areas, as well as many areas on the body. 
Our 4D HIFU system works to smooth lines and wrinkles and destroy targeted subcutaneous fat, stimulating production of collagen and elastin that works over time – the proteins that give skin elasticity and structure.  Ultrasound creates heat at a deep layer within the skin, damaging cells and causing the body to repair them, producing collagen. 
No surgery, needles, fillers, medication or creams – just natural, noticeable results
What are the benefits of HIFU? 
HIFU is an excellent anti-ageing and tightening solution for many areas around the face and body, making it a very versatile treatment option. 
HIFU is known as the 'lunchtime facelift' for a reason, as we can target anywhere you may want a tightening and brightening effect, making it an effective, non-invasive facelift. Areas that work well include the forehead, eyes and eyebrows, cheeks, neck and the jawline for a subtle yet powerful sculpting effect. 
Depending on your goals, HIFU can lead to a visible reduction in wrinkles, tightening and smoothing crow's feet, help with hooded eyelids, sagging neck skin, double chins, marionette, smile, and jowl lines. 
For the body, HIFU works well as a body contouring treatment that destroys fat cells deep within the skin, so it's highly effective for the legs, arms, hips and flanks. In these areas we can also target sagging skin, smoothing cellulite and tightening stubborn pockets of fat that won't seem to go away with standard diet and exercise.
As you can see, no matter what your concerns, it's very likely HIFU can help!
Are there side effects of HIFU?
You should not expect any serious side effects from HIFU, as it does not damage the surface of your skin. After treatment, the skin might appear flushed but redness should disappear within a few hours. Some people experience some mild swelling, numbness and bruising which can last a several days to a couple of weeks at most.
How HIFU can work for different areas of the body
HIFU on your stomach, arms, flanks and belly fat
HIFU serves an effective body contouring treatment for large areas of the body, dissolving fatty cells and eliminating them from the targeted zones over time. 
A fantastic before and after from our own therapist across the belly, flanks and thighs.

HIFU on the face, neck, chin and décolletage
Within the HIFU device are different wands that target various depths underneath the skin – this means deeper heat can instigate change in larger areas, or more shallow for delicate, smaller spots on the face. 
Heating these cells lead to cellular damage – which may sound extreme but simply means we kickstart your body's natural healing process, stimulating the production of new collagen that provides structure and tightness to the skin. Here, tightening means lift, leading to a 'facelift' that is non-invasive and needle-free. 
An incredible 'lunchtime facelift' before and after result, particularly in the neck, jawline, jowl and cheek area, simply wiping off the years.

HIFU on thighs and improving cellulite
HIFU can help reduce the appearance of cellulite while reducing your thigh circumference. While we don't recommend HIFU as a weight loss treatment, the end result is tightened skin and cellulite reduction while unwanted lumps and bumps appear smoother and more defined. 
Highly resistant to topical treatments and even weight loss, cellulite may just meet its match with HIFU, with this fantastic before and after result from our therapist at Lumea.

How long does a HIFU treatment last?
Initial results are fast and are seen immediately and since the treatment starts your body's wound healing process, our patients see clinically significant tissue lift and tightening continue to develop over the following two to three months. 
Since the procedure stimulates your own collagen production process, how long results last really depends on what that looks like for you. How you continue to age will also determine how long visible results can be seen but once optimal results are achieved, you can expect them to last around 6 to 12 months. 
How long do HIFU sessions take?
The time it takes will depend on the area and your tailored treatment plan, however a face and neck procedure usually takes 60 to 90 minutes, while a single body area can take around 60 minutes. 
How many HIFU treatments do you need, and how often?
For most of our patients, one treatment is enough. Though of course everyone's needs are different so based on the degree of skin laxity and your natural response to ultrasound energy and your skin's collagen building ability, some do benefit from additional treatments. 
And of course as skin continues to age, future touch-up treatments as you feel you need them will help you keep face with your body's natural ageing process.
For more on our approach to HIFU and what to expect, head to our treatment page here.
Get started on your HIFU journey with an obligation-free consultation with our therapist to see how it can work for you. Our philosophy at Lumea Aesthetics begins with a holistic assessment of where you're at and your overall cosmetic goals, which may mean HIFU or a combination of other treatment options; thread lifts, fat dissolving injections, chemical peels, fillers, anti-wrinkles and more are all in our arsenal to build a treatment plan that gets the results you want. 
And please don't hesitate to ask me any questions you have – I'd love to hear from you so we can start working together on a refreshed, healthy and confident you.
Best wishes,
Dr Toro & The Lumea Aesthetics Team